Understanding Professional Liability Insurance: A Guide
So you're a small business owner or perhaps you're in a professional service field like an architect, designer or consultant, and you've heard this buzzword floating around, 'Professional Liability Insurance.' Frankly speaking, you're scratching your head and wondering "What in blue blazes is that?" Well, never fear, we've got your back! Lending a hand through this guide to professional liability insurance, we're gonna break it down for you in plain English, so even the folks who aren't insurance-savvy can get a grasp on it.
Professional liability insurance, also called errors and omissions or E&O insurance, is just like your trusty old agent standing behind you, ready to protect your firm against claims of negligence, mistakes or failures in the delivery of your professional services. It's that steadfast friend who covers your back when a disgruntled client decides to respond with a lawsuit, instead of a sternly-worded email. Legal defense costs to handle lawsuits can burn a hole in your pocket and might even push your firm to the brink of bankruptcy. But with your professional liability coverage, it steps up like a benevolent benefactor and helps cover your defense costs, even if the claim has no grounds. Oh yes, it's that great! Lastly, it's also known as 'errors and omissions' insurance as it covers claims related to mistakes you've made (errors) or services you should have performed but didn't (omissions). The coverage limits, however, may vary, so it's smart to consult with an insurance expert and review your policy carefully. The critical bits to look at include the coverage amount and the policy period, not forgetting the retroactive date. Keep in mind that your policy is written in a way that it will only cover claims related to incidents that occur after this date. And just as a cherry on top, it also helps cover legal fees that could lead to your firm's damage, keeping your commerce wheel rolling.
Get a quote from many insurance companies

– Compare the cost of the professional liability insurance coverage

– Review the contract of general liability policies- Connect with an insurance broker for guidance in managing your policy- Increase your coverage if necessary to protect your business.

This insurance policy's wonder doesn't end at just covering the expenses of a lawsuit, it extends over to the possibility of compensating your client for their loss due to your error. But keep in mind, like all types of insurance, a professional liability insurance policy has its limitations and professional liability insurance doesn't cover intentional, fraudulent acts or bodily harm. It's not a magic wand, but it does offer you a safety net, so you can focus on providing your services to your clients without the constant fear of making a mistake. Whether you're an educational consultant advising students on college applications, a wedding planner orchestrating a lavish affair, or a commercial lawyer negotiating complex contracts, having professional liability insurance coverage under your belt is an astute business decision – and that's no baloney!
The Structure of a Professional Liability Policy: What You Need To Know
Well now, mosey on in, folks, and lend me your ears, because if there's something you need to know about professional liability policies, it's their multifarious structure. When we chat about professional liability insurance, we're typically talking about the great fail-safe that it is for businesses of all kinds around the U.S. Known colloquially as Errors and Omissions (E&O), this policy acts as a safety net, just in case you or an employee make mistakes. By gum, it's a fact of life that we all blunder from time to time. However, when these slip-ups happen on the job, they can come with potentially bankrupting consequences. Given that nobody wants to go bust due to a misplaced decimal or some butter-fingered mishap, it's a comfort to know that insurance companies are there to absorb the impact.
Think of your general liability insurance policy like a constellation in the gaping maw of the unknown future—you've got your stars of endorsement, content, and compensation winking back at you. These elements are indispensable in helping us stand our ground when someone decides to sue over a business dispute. That's why it's crucial to have an insurance policy that will help pay the costs to defend against such actions. 'E&O' swoops in like a hero, covering those dizzying legal costs and potential settlements you may be liable for due to professional errors or failing to provide actionable insights. To paint a clearer picture:
A consulting firm, for instance, could be eligible for this policy if errors were made, costing the client financially.

A claim must first be made against the policy during the policy period for this protection.

The costs to defend legal action not only include lawyer fees but also includes court costs, their chances are not only covered but accounting fees and other costs.
Just keep in mind, a general liability policy won't cover everything. Hence, securing a professional liability policy is the ace up your sleeve, to ensure your business won't be left in a lurch with your feathers ruffled by unexpected setbacks. Now, as folks more savvy than us might say, that's insurance gold right there, saving businesses from a one-way ticket to bankruptcy town, INC.
Key Elements related to Professional Liability Insurance Coverage
Professional Liability Insurance Coverage, also known as Errors & Omissions (E&O) Insurance, is a hot topic that's not to be taken lightly. Picture this – you're a whizz, a professional maverick in your field, but, hold your horses, even experts like you can run into sticky situations! It doesn't matter whether you've got more experience than a cat has lives, slip-ups can happen to anyone. So, is there a safety net to catch you when you bungle? That's where Professional Liability Insurance struts onto the stage. Here's the skinny on the key elements related to Professional Liability Insurance Coverage. It's drawn up against the financial losses associated with lawsuits filed for, known as errors and omissions, due to the provided services or advice. They say that 'the proof is in the pudding', so let's dive deeper into these particulars Claims-made policy: Say you've made an error – it covers you from the date of the claim, not the date of the error. Phew!- Retroactive date: This relates to when your coverage starts. And remember, any errors committed before this date won't be covered – so don't go putting the cart before the horse!- Extended reporting periods: Unexpectedly, lawsuits can float up years after service provision, but don't fret, this little clause has your back.   So, as you go about your business, remember the guiding principle – you're only human, despite your professional prowess. It's a dog eat dog world out there, mistakes can and do happen, and when they do, a tailored Professional Liability Insurance coverage is your best buddy, ready to have you covered!
Claims and Negligence under Professional Liability Policy: An In-depth Analysis
Well folks, buckle up! We're about to deep dive into the riveting world of Claims and Negligacy under Professional Liability Policies. You might think it's as dry as dust, but oh boy, are you in for a surprise! Professional Liability Policy, also known as Errors and Omissions coverage, is a beast of its own. It stands tall as a guardian, shielding professionals from the potential fallout of allegations pertaining to negligence, malpractice, or sheer incompetence. Whether you're a physician, architect, or graphic designer, bear in mind, this policy is vital. It's not about "if" things go pear-shaped, let's face it, it's about "when".Now, let's pull back the curtain on these legal imbroglios known as errors and omissions. These squiggly monsters usually rear their ugly heads when the expected standard of care has not been met in a professional's delivery of their services. And by Jove, the consequences can be a real kick in the teeth! They might include Snail-paced business growth, – Reputation taking a severe beating, and sometimes,- Bankruptcy looming on the horizon. Indeed, it's import to remember, despite your best efforts, errors are as human as apple pie. All said and done, it's plain smart to invest time in thoroughly understanding your Professional Liability Policy, because folks, an ounce of prevention is worth a pound of cure!
Conclusion
In summary, ensuring precise and accurate operations in any business requires diligent attention to various issues, also known as errors. These can occur in any step of a process and produce critical concerns if not detected and solved urgently. The errors range from small inaccuracies to significant discrepancies resulting in loss of time, resources, and eventually, customer trust. A subset of these issues is known as errors and omissions, which usually occur due to negligence or overlooking vital details. They could stem from a miscalculation in accounting to forgetting crucial steps in a project timeline, causing unforeseen complications. The impact of errors and omissions can be detrimental, potentially costing excessive time, resources and jeopardizing the company's reputation. It is crucial, therefore, to invest in adequate measures aimed at preventing and addressing these errors. These could involve training and awareness programs, implementing checks and balances, or even adopting error and omission insurance for financial protection. To ensure the smooth and efficient functioning of a business, it is vital to correctly identify and address all possible errors, including those known as errors and omissions. Vigilance, accountability, and a proactive approach are keys to maintaining accuracy and trust in any business process.
FAQ's:
Q1. What is professional liability insurance?
A1. Professional liability insurance, also known as errors and omissions insurance, is a type of insurance that provides protection against claims made by clients for inadequate work or negligent actions.
Q2. What does professional liability insurance cover?
A2. Professional liability insurance covers claims made by clients for inadequate work or negligent actions, also known as errors and omissions.
Q3. Who needs professional liability insurance?
A3. Professional liability insurance is typically required for professionals such as lawyers, accountants, and consultants, as well as businesses that provide professional services.
Q4. How much does professional liability insurance cost?
A4. The cost of professional liability insurance varies depending on the type of business and the amount of coverage needed.
Q5. What is the difference between general liability and professional liability insurance?
A5. General liability insurance covers claims related to bodily injury, property damage, and personal and advertising injury, while professional liability insurance covers claims related to inadequate work or negligent actions, also known as errors and omissions.
Q6. What is the difference between professional liability insurance and malpractice insurance?
A6. Professional liability insurance covers claims related to inadequate work or negligent actions, also known as errors and omissions, while malpractice insurance is specifically for medical professionals and covers claims related to medical negligence.
Q7. What resources are available to help me understand professional liability insurance?
A7. There are many resources available to help you understand professional liability insurance, including guides, articles, and videos.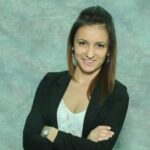 Sanela is a seasoned insurance expert with over 10 years of experience in the industry. Holding the title of Chief Insurance Analyst, he has a deep understanding of policy intricacies and market trends. Sanela's passion lies in educating consumers about smart insurance choices, and he's delighted to share his insights.