Introduction to Buying Title Insurance
Here comes an all-embracing intro for those about to cast their lot into the riveting realm of buying title insurance. No need to be a nervous Nellie; we're here to untangle the knotty nuances of the process, and we'll make it a rip-roaring ride. Not every Tom, Dick, and Harry knows that two kinds of title insurance exist — a 'lender's policy' and an 'owner's policy'. Get this, the lender's policy girds the mortgage lender against title problems, while the owner's one shelters the home buyer from unsavory title issues. Now, don't wag a finger at the lender's policy as an unnecessary evil; you might have to purchase it as part of closing costs regardless, lest you want to get the boot from the mortgage journey.
Down to the brass tacks then, if you're a buyer prepping to snap up that dream home purchase or a borrower looking to refinance, you'd be wise to think twice about skipping title insurance, even though you might reckon it's like taking coals to Newcastle. Pay heed, homebuyers and borrowers, a title insurer can certainly make or break your endeavor. From the title search to issuing the title policy, title insurance companies practically take the bull by the horns, aptly making them knights in shining armor in a real estate transaction. To sweeten the pot, title insurance is a one-time fee paid at closing, the only insurance policy to pay for the past sins, like unpaid taxes or liens, that can crop up unexpectedly. So you see, this insurance guide is not just old wine in a new bottle but a veritable compass navigating you through the cliffhangers of a home purchase, from dealing with real estate agents to liaising with a closing agent. Be prepared for a little hustle, but remember – fortune favors the bold!
– Title Insurances protect against potential title defects uncovered by public record, ensuring no one else has a claim or lien to your property.
– Title Companies offer value-added services like closing services, title commitment, and help in lowering your title insurance cost.
– Remember to shop around, compare costs and services, and pick the right title company.
– Title Insurance Policy protects, among other things, against unpaid taxes, defects, title issues, easement, warranty of title.
– It's a reasonable one-time fee offering peace of mind and coverage against potential title problems.
– Buying Title Insurance isn't a roll of the dice, it's safeguarding one of life's significant investments! 
Pro tip: Never underestimate the face amount of the policy, it should equal the purchase price of the property. Even when lady luck turns out to be a fickle mistress and someone else lays a claim to your property, remember being covered by the title policy will prevent your dreams from turning to dust. You can thank the consumer financial protection bureau for keeping title insurance companies in check, and ensuring you don't have to pawn your soul to insure your property. Yeah, there's more than what meets the eye when it comes to buying title insurance, but armed with the right info, you're set to conquer the terrain.
Understanding What Title Insurance Covers
Boy, buying a home is a real handful, isn't it? Tons of paperwork, jargon that'll make your head spin, and not to mention, a mountain of costs. Now, you might be wondering, "Do I really need title insurance?" The short, easy answer? You bet. Title insurance is a policy issued by the title company to protect an interest in real property against loss due to title defects, liens, or other matters. But as always with these types of insurance, it's not just one-size-fits-all. There are two types of title insurance: a lender's title policy and an owner's title policy. Hang on a sec, what's the difference, you ask? Good question! Well, a lender's title insurance policy shields the lender in the event of a claim to the property. It's required and, guess what, you'll have to purchase it. But what about the homeowner, you wonder? Well, here's where the owner's title insurance policy comes into play. It's optional, but invaluable. It's a policy to protect your investment. The value of the property could be at risk if it turns out that someone else has a claim to the property. Just imagine that nightmare. So while it's a decision to purchase an owner's title policy, it's a safety net that can save you from a total catastrophe. Just remember, not all coverage title insurance policies are the same. The terms of the policy define what it covers, so be sure to ask your title services about it. And while it's true that many title companies may issue title insurance, you can save money by shopping around for title services you can shop. Chat to your insurance commissioner or have a look at a title insurance guide to get a feel for typical title insurance cost and premiums. With a bit of savvy, you can protect the title of the property without breaking the bank.
Diversifying Your Protection: Types of Title Insurance
Fancy getting a property, eh? Well, let me tell you about this nifty thing that's sure to have you sleeping easy at night, title insurance. Now, don't go getting your feathers ruffled, it's really not as mundane as it sounds. You see, title insurance works to shield you from the invisible demons – those unforeseen claims or legal issues about the title that might rise from the dead to plague your day. Basically, you're diversifying your protection so you look at the real estate world and with a certain swag say, 'Bring it on!'. It's quite similar to not putting all your eggs in one basket. In this neck of the woods, there are two types of title insurance policies you can nab. The aptly named Owner's Policy and the Lender's Policy. The owner's policy protects you, the buyer, against a loss that might occur from a fault in the ownership or interest you have in the property. Think of it as your knight in shining armor. On the other hand, a lender's policy protects the lender's interests. When purchasing a home, typically, you'll purchase a lender's policy and an owner's policy at the same time. This duo is like Batman and Robin, providing ample coverage for both parties involved. 
Now, here are a few things these policies cover:
– Unilateral errors in public records
– Pre-existing liens or encumbrances
– Hidden defects like forgery or impersonation. 
So, folks, paying those title insurance premiums may just be your golden ticket to peace of mind. And let's not forget about those pesky real estate taxes. But we'll cover that another day! Remember, diversifying your protection is not just about having a backup plan; it's about being prepared for whatever curveball the property world throws at you.
Investigating the Cost: How Much to Pay for Title Insurance
Well now, you've got your dream house in sight, best not to let pesky unexpected costs sneak up and knock the wind out of your sails. Investigating the cost of a big-ticket item like title insurance is never a walk in the park, but let's try to make sense of it. A title insurance policy isn't your run-of-the-mill type of coverage; contrary to say, health or automobile insurance, it's not a recurring payment, or what we call premiums – it's a one-time fee due at closing. Oh, and don't confuse it for the stamp duty or other real estate taxes you'll have to cough up!
A title insurance policy serves to protect not only the buyer but the lender as well – it's a safeguard of sorts against the unforeseen. Here's the lowdown on this two-pronged insurance deal:
– First off, there's the lender's title insurance, also known as a "loan policy". This assures the financial institution doling out your mortgage that the home's title is clean and there aren't any unknown owners lurking in the shadows waiting to stake a claim. The name's pretty self-explanatory – the "loan policy" indeed protects the bank's loan.
– On the other hand, we have the owner's title insurance. This is the policy that protects the buyer and takes them under its wing. If any disputes crop up post-closing about the homeowner's claim to the property, this policy rounds up the wagons and bears the brunt of the cost.
So now the million-dollar question – or may be a bit less than that while we're real – how much does this insurance cost, right? Well, that's a can of worms and there's no one-answer-fits-all, but generally you can expect to pay around 0.5% to 1% of the purchase price of your soon-to-be new home sweet home.
The Importance of a Title Search before Closing
Whoa, hold your horses! Before you jump the gun and close on that seemingly dazzling property deal, take a gander at the bigger picture. You see, conducting a title search prior to closing is not only vital, but it's your golden ticket to a secure transaction. By reviewing public records, title search companies unearth potential hiccups. These might include unpaid real estate taxes, liens, or issues with the property's title. No one wants to buy a house, only to find out down the line that they're knee-deep in unexpected legal wrangles, am I right?
Think of a title search as your sure-fire shield against these potential landmines. When armed with the findings, you can purchase a title insurance policy to protect your investment in the property. And here's the cherry on top: this nifty insurance policy usually covers legal expenses you might incur, defending your ownership or clearing up liens. To turn a blind eye to this crucial step in the home-buying process would be like wandering in the dark without a torch. 
In the grand old scheme of things, remember:
* The title search flags up previous ownership of the property, any restrictive covenants, or easements.
* It can help uncover any unpaid real estate taxes – nothing like a bit of past-due tax to add some unwanted spice to your buying experience!
* And, most importantly, it helps you sleep like a baby, knowing that your title insurance policy to protect your claim to the property is as solid as a rock. 
Remember, every cloud has a silver lining. Even if your title search uncovers problems, fret not! It's better to have the devil you know. That way, you can tackle the issues head-on, leading you to a smooth and secure property closing.
Choosing the Right Title Insurer for Your Needs
Selecting the ideal title insurance provider can be as convoluted as a labyrinth. Sure as eggs are eggs, the entire process may seem puzzling, daunting even, and hey, let's face it – it's no picnic. The task can leave you lost in the sauce, like a ship without a compass. But once you've broken the ice with the process, it's not all doom and gloom. In fact, it's like hitting one bird with two stones – you safeguard your excellent financial health and your property rights. Essentially, you're not just buying bread and butter; you need a provider who'll be a rock, standing steadfast with you, through thick and thin. A great insurer, like a well-written book, should pass the open book test with flying colors. 
Here are a few elements you need to consider:
– Are they well-versed in the local real estate norms and regulations?
– Do they offer comprehensive plans, covering you comprehensively in the event you need to pay real estate taxes?
– How responsive and detail-oriented is their customer service team?
– What's their track record like? Fair-weather friends need not apply here!
In your journey to find the perfect ally, remember – the devil is in the detail. So, run a fine comb through everything! Be picky and make them prove their worth. Weigh your options and make a bang for your buck. After all, it's a dog-eat-dog world out there, and you should be the one wagging the tail, not the dog. Here's to landing a partnership that's as smooth as silk!
Title Insurance Protects Your Warranty of Title: An Overview
When it comes to owning property, there's no disputing the importance of "covering all your bases" to ensure you're on firm ground. Title Insurance, boy oh boy, surely rings true to that idiom! It acts like a knight in shining armor, guarding your Warranty of Title against any unruly legal foes that might creep out of the woodwork claiming a piece of your domain. Beyond a shadow of a doubt, with Title Insurance, you're not left out in the cold when onslaughts arise; rather, you're cocooned in a safety blanket, well-armed to face jerky lien claims, back taxes, or title disputes that can pop up like an unwelcome jack-in-the-box.
"Whoa, there's more to this?"you ask? Absolutely! It's not as dry as watching paint dry, I promise. While Title Insurance is a one-time gig – you fork out the dough only once and it protects you for as long as you or your heirs own the property—this power-packed champ offers services you wouldn't imagine. 
It not only gives you peace of mind but also tosses in a few surprises to boot, such as:
– Going to bat for you in court to fight off claims against your title, saving you a pretty penny.
– Squaring you up with legal fees and ensuring you don't need to break the bank.
– Now here's a cherry on top: it might even pay real estate taxes that should've been paid by previous owners. Oh la la!   
So, folk, let's don our thinking caps, and keep our eyes on the ball when eyeing that slice of land or that architectural wonder. After all, as the saying goes, "The best offense is a good defense," right?
Wrapping Up: The Role of Title Insurance in a Home Purchase Closing Process
Well, we're rounding the final turn and coming down the home stretch. Let's get to grips with the role of title insurance in the closing process of a home purchase. Ye gads! It may not be the most thrilling topic under the sun, but bear with me. Title insurance, you see, weird as it may sound, pretty much carries the weight of the world. It stands tall, a veritable knight in shining armor, insulating you, future homeowner, from every legal hiccup, hurdle and hullabaloo that could crop up regarding the property's history. Whether it's undisclosed heirs or liens from the previous owner who failed to pay real estate taxes, title insurance has got your back, locking such potential disasters firmly in the past and out of your future. 
Premier job, title insurance, honestly. It's like a cozy blanket of reassurance; not that you need it every day, but when the going gets tough, oh boy, you'd be glad you've got it.
– It protects against claims for past occurrences.
– It's your safety net in case the prior owner neglected to pay real estate taxes.
– It's like a faithful guard dog, always there to ensure nobody's pulling a fast one on you.  
So, no beating around the bush – in the grand scheme of a home purchase closing process, the role of title insurance is as vital as a heart in a body. Keep it undervalued or overlooked, and you'll surely be left in the lurch if Lady Luck ever turns sour.
Conclusion
In conclusion, owning property comes with the obligation to pay real estate taxes. This financial responsibility is a substantial part of homeownership that cannot be overlooked. Real estate taxes are typically levied by local or municipal entities and are based on the assessed value of the property. They serve as a vital source of income supporting various public services and infrastructure. It is integral for homeowners to understand how these taxes are calculated and billed, ensuring they're adequately budgeted for. Non-payment or delays in payment of real estate taxes may lead to penalties, liens, or in extreme cases, foreclosure. Homeowners have the option to challenge the assessed value of their property if they believe it's been unfairly evaluated, potentially reducing their tax liability. Property owners are advised to consult with tax advisors or real estate professionals for a thorough understanding of their obligations. Incessant diligence in paying real estate taxes is necessary to maintain ownership rights and enjoy the full benefits of one's property.
FAQ's:
Q1. What is title insurance and why do I need it when buying a home?
A1. Title insurance is a type of insurance that protects the buyer of a home from any potential title defects that may arise during the purchase process. It is important to purchase title insurance when buying a home to ensure that you are protected from any potential title defects that may arise and to pay any real estate taxes associated with the property.
Q2. How much does title insurance cost when buying a home?
A2. The cost of title insurance when buying a home can vary depending on the state and the type of policy purchased. Generally, title insurance costs between 0.5% and 1% of the purchase price of the home.
Q3. What is included in title insurance when buying a home?
A3. Title insurance when buying a home typically includes coverage for any title defects that may arise during the purchase process, as well as coverage for any real estate taxes that may be due on the property.
Q4. What is the difference between lender's title insurance and owner's title insurance?
A4. Lender's title insurance is a type of title insurance that protects the lender in the event of a title defect. Owner's title insurance is a type of title insurance that protects the buyer of a home from any potential title defects that may arise during the purchase process.
Q5. What is the process for buying title insurance?
A5. The process for buying title insurance typically involves obtaining a title search to identify any potential title defects, obtaining a title insurance policy, and paying any real estate taxes associated with the property.
Q6. What is a title search and why is it important when buying a home?
A6. A title search is a process that is used to identify any potential title defects that may exist on a property. It is important to conduct a title search when buying a home to ensure that there are no title defects that could potentially cause problems during the purchase process.
Q7. What are real estate taxes and why do I need to pay them when buying a home?
A7. Real estate taxes are taxes that are assessed on a property by the local government. It is important to pay any real estate taxes associated with a property when buying a home to ensure that you are not liable for any unpaid taxes that may be due.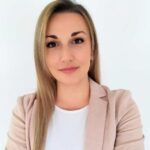 Nina with years of experience under her belt, excels in tailoring coverage solutions for both individuals and businesses. With a keen eye for detail and a deep understanding of the insurance landscape, Nina is passionate about ensuring her clients are well-protected. On this site, she offers her seasoned perspectives and insights to help readers navigate the often intricate world of insurance.