Professional liability insurance, also known as errors and omissions (E&O) insurance, has become an increasingly important safeguard for businesses in today's litigious society. Designed to protect professionals from potential financial losses arising out of allegations of negligence or inadequate performance of their services, it is a necessity for those who provide expert advice or offer specialized services to clients. However, navigating the complex world of insurance can be daunting and confusing. In this comprehensive guide, we will break down the essential factors that need to be considered when buying professional liability insurance, ensuring that you make informed decisions and choose the coverage that best suits your specific needs. Whether you are a consultant, an attorney, a physician or any other professional looking to ensure peace of mind in your practice while safeguarding your financial interests against legal claims, reading on will equip you with expert knowledge and insights into procuring this invaluable protection.
Understanding Your Coverage Needs
Understanding your coverage needs is crucial when purchasing professional liability insurance. This type of insurance, also known as errors and omissions (E&O) insurance, is essential for businesses that provide expert advice or specialized services to clients. It acts as a safeguard against potential financial losses resulting from allegations of negligence or inadequate performance.

Navigating the world of insurance can be overwhelming, which is why it's important to have a clear understanding of your specific coverage requirements. Assessing the risks associated with your profession or industry will help determine the appropriate level and type of coverage you need. Take into account factors such as the nature and complexity of your work, the volume and value of contracts you handle, and any regulatory requirements that may apply.

With professional liability insurance, tailored coverage can be obtained for various professions including doctors, lawyers, architects, consultants, and many others. Understanding your specific needs will enable you to find an insurance policy that offers comprehensive protection against potential claims related to errors or mistakes made during the course of providing services to clients. By investing time in assessing these needs before purchasing a policy, you can ensure that you are adequately protected while mitigating potential financial risks in today's litigious society.
Evaluating Different Insurance Providers
When evaluating different insurance providers for professional liability insurance, there are several important factors to consider. First, it is crucial to assess the financial strength and stability of the company. This can be done by checking their credit ratings and reviewing any available financial statements. A financially stable insurer will give you peace of mind knowing that they will be able to fulfill their obligations in case a claim arises.

Secondly, it is essential to carefully review the coverage options provided by each insurance provider. Look for policies that specifically cater to your profession or industry, as generic plans may not offer adequate protection. Additionally, pay attention to policy limits and exclusions to ensure they align with your needs.

Lastly, take into account the reputation and customer service record of different insurers. Read reviews from other clients in similar industries or seek recommendations from trusted colleagues who have dealt with these companies before. Promptness in claims processing and overall responsiveness should also be considered when selecting an insurer.

By thoroughly evaluating these factors, professionals can make an informed decision on which insurance provider will best meet their specific needs while providing reliable coverage against potential liabilities arising from their services offered.
Key Considerations for Policy Limits
When purchasing professional liability insurance, one of the key considerations is the policy limits. Policy limits refer to the maximum amount that an insurer will pay for a claim or series of claims within a specific policy period. It is crucial to carefully evaluate and determine appropriate policy limits based on factors such as industry standards, potential risks, and financial capacity. Underestimating policy limits may leave businesses vulnerable to larger claims that exceed the coverage, while overestimating them can result in higher premium costs.

Another important consideration when setting policy limits is the size and nature of your business. Smaller businesses with fewer clients may opt for lower policy limits since their exposure to risk may be relatively smaller compared to larger firms with a broader client base. Additionally, the type of services provided should also factor into determining suitable policy limits – highly specialized professions like medical practitioners might require higher coverage due to potentially costly malpractice suits.

In conclusion, selecting appropriate policy limits for professional liability insurance requires careful analysis taking into account industry standards, business size, nature of services offered, and potential risks involved. Properly assessing these factors enables businesses to strike a balance between adequate protection against financial losses and reasonable premium costs.
Examining Coverage Exclusions and Limitations
Examining coverage exclusions and limitations is a crucial step in the process of buying professional liability insurance. While this type of insurance provides valuable protection for professionals, it is important to understand its limitations and what may not be covered. By carefully reviewing policy documents, you can identify any potential gaps in coverage that need to be addressed.

Coverage exclusions refer to specific situations or types of claims that are not covered by an insurance policy. It is essential to examine these exclusions closely as they vary depending on the insurer and policy. Common examples include intentional wrongdoing, criminal acts, or damage caused by a breach of contract. Limitations, on the other hand, define the extent of coverage within certain conditions or circumstances. These limitations determine the maximum amount an insurer will pay for a claim or set restrictions on specific elements of coverage.

Understanding these exclusions and limitations ensures that you have adequate coverage for your business needs. Consulting with an experienced insurance professional can help clarify any doubts or provide guidance on choosing the right policy that suits your profession and risk factors. It's crucial to thoroughly examine all aspects before purchasing professional liability insurance to ensure your business is adequately protected from potential financial losses associated with lawsuits arising from allegations of negligence or inadequate performance.
Comparing Premiums and Deductibles
When purchasing professional liability insurance, it is crucial to compare premiums and deductibles. Premiums refer to the amount of money paid to the insurance company for coverage, typically on a monthly or yearly basis. Higher premiums generally indicate more comprehensive coverage, while lower premiums may offer limited protection. It is important to carefully assess your specific needs and budget when determining which premium level suits your business best.

On the other hand, deductibles are the out-of-pocket expenses that policyholders must pay before their insurance coverage kicks in. Typically, policies with higher deductibles are associated with lower premium costs. However, you should weigh this against potential financial risks and ensure that you can comfortably afford the deductible if a claim were to arise. By comparing different combinations of premiums and deductibles, businesses can find an appropriate balance between cost and coverage that aligns with their unique circumstances.

Navigating through professional liability insurance requires careful consideration of factors like comparing premiums and deductibles. Understanding these terms will help businesses determine suitable levels of coverage while keeping within their budgetary constraints.
Assessing Claims Process and Customer Support
When assessing the claims process of a professional liability insurance provider, it is crucial to consider its efficiency and effectiveness. Prompt claim resolution can significantly impact the financial stability and reputation of your business. Look for a provider that has a streamlined and straightforward claims reporting system, allowing you to submit claims quickly and easily. Additionally, evaluate their track record in handling claims by researching customer reviews or requesting references from other policyholders.

Customer support plays a vital role when choosing a professional liability insurance provider. This aspect encompasses various factors such as responsiveness, accessibility, and knowledgeability of the support team. A responsive customer support team should be available during regular business hours to address any concerns or questions promptly. They should also possess extensive knowledge about professional liability coverage so they can provide accurate information tailored to your specific needs. Ultimately, considering these aspects while evaluating an insurer's customer support can ensure a smooth experience throughout your policy term.
Expert Tips for Making an Informed Decision
When purchasing professional liability insurance, it is crucial to make an informed decision. Firstly, ensure that the policy you are considering matches your specific needs and industry requirements. Take the time to review potential policies carefully and assess their coverage limits, exclusions, and additional features. Consulting with a licensed insurance broker can provide valuable insights into what kind of coverage would be best suited for your profession.

Another essential consideration is the reputation and financial stability of the insurance provider you are contemplating. It is recommended to research online reviews or seek recommendations from trusted colleagues in order to gather an accurate depiction of each company's reliability and customer service experience. Additionally, reviewing their financial ratings (such as those from Standard & Poor's or Moody's) will help give insight into their ability to pay out claims promptly.

Finally, obtaining multiple quotes from various providers allows for comparison shopping before making a final decision. While cost should not be the sole determining factor when selecting a policy – as quality coverage is paramount – comparing prices ensures that you receive competitive rates while still receiving adequate protection within your budget parameters. By following these expert tips, individuals can confidently navigate through purchasing professional liability insurance in today's complex market.
Q: What is professional liability insurance and why might I need it?
A: Professional liability insurance, often referred to as errors and omissions insurance, is a type of business insurance that protects you and your business from claims related to the professional advice or services you provide. This is particularly relevant for businesses that provide professional services, as it safeguards against claims of negligence, misrepresentation, violation of good faith and more. If a customer or client believes you've made a mistake or oversight that has led to financial loss, they could sue. Thus, for any professional services provider, it's a good idea to seriously consider this coverage.
Q: Does my small business really need professional liability insurance?
A: Yes, if your small business offers professional services or advice to clients, then you need professional liability insurance. Even if you believe you haven't made any mistakes, just the cost to defend yourself against a claim could be financially devastating for a small business. Professional liability insurance coverage includes defense costs, which can save your business from bankrupty even in the face of legal action.
Q: What does professional liability insurance cover?
A: Professional liability insurance cover includes defense costs. It protects you financially if a client files a claim against you for negligence, failure to deliver services as promised or contract violations linked to your professional services. It also typically covers claims arising out of services provided in the past and claims made anywhere in the U.S.
Q: How does the retroactive date factor into my professional liability insurance policy?
A: The retroactive date on your professional liability policy is the date from which your business is protected from incidents or claims. Any incident that occurred before this date won't be covered. For this reason, it's essential to avoid gaps when renewing or changing insurance policies, to maintain the same retroactive date.
Q: What will happen if there's damage due to my professional advice but I don't have professional liability insurance?
A: If you don't have professional liability insurance and a client alleges that your advice has caused them financial damage, you would be responsible for all legal defense costs and potential settlements or judgement. This could result in significant financial strain and potential bankruptcy, particularly for smaller businesses.
Q: How much does professional liability insurance cost?
A: The cost of professional liability insurance can vary greatly depending on your industry, location, business size, and coverage needs. A ballpark figure could range anywhere from hundreds to thousands of dollars annually. For a more accurate cost estimate, it's best to directly get a quote from insurance companies or brokers.
Q: Can I get professional liability coverage through my general liability insurance?
A: No, general liability insurance and professional liability insurance protect against different types of risks. While a general liability policy covers physical injuries or property damage, professional liability insurance covers financial losses resulting from your professional advice or services.
Q: Can claims be filed against me if I've stopped my professional liability insurance policy?
A: Yes, just because your professional liability insurance policy has ended doesn't mean claims can't be filed against you for services you provided while the policy was in effect, notably if you had a claims-made policy. However, the claim will only be covered if the policy is active at both the time the incident occurred and when the claim was reported. This is where an extended reporting provision, or 'tail' coverage, can be critical.
Q: How does a professional liability insurance policy differ if based in different states?
A: Professional liability insurance requirements can vary from state-to-state and are often determined by professional licensing boards within each state. Therefore, it is important to research and understand the regulatory guidelines and insurance requirements specific to your region or any region where you provide professional services.
Q: Imagine you're a freelancer. Do you need professional liability insurance?
A: Yes, regardless of your self-employed status, if you are providing professional advice or services to clients, it's advisable to have professional liability insurance. It protects your financial wellbeing if a client alleges negligence or failure to deliver services as promised, among other things.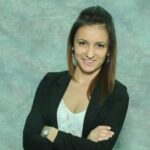 Sanela is a seasoned insurance expert with over 10 years of experience in the industry. Holding the title of Chief Insurance Analyst, he has a deep understanding of policy intricacies and market trends. Sanela's passion lies in educating consumers about smart insurance choices, and he's delighted to share his insights.