Understanding Personal Liability Insurance
You might be asking yourself, "What on earth is personal liability insurance?" Well, it's honestly not as complicated as it sounds! Picture this: You're having the time of your life cycling through your neighborhood, when BAM! You accidentally hit a Bentley owned by some big shot from Wall Street. Before you know it, you're staring down the barrel of a $1 million repair job, and I'm not just pulling your leg. Talk about a perfect storm, right? So, this is where personal liability insurance steps in to save the day. It provides coverage for damage, whether it involves your car or someone else's, including if someone decides to sue you for the costs you've made them incur. Magic, isn't it?
Okay, now, let's break it down into finer details. First off, there are different types of automobile insurance. You've got your basic car insurance liability coverage, which is almost like the bread and butter of auto insurance coverage. This is what your state might require as a minimum – pretty much the no-nonsense, no-fault insurance to cover your back if you harm another person or their property while tooling around in your sweet ride. The perks?
It can cover:
Repair or replace your car.

Injuries to one person or even multiple people.

Other damages, at instances when you're at fault.
Then, there's business insurance. This might not seem relevant, especially if you're not driving around in a company car. But hey, guess what? Even if you drive around for business errands, you need this too. Sometimes, personal auto liability coverage might not cover everything and you don't want to find yourself in hot water. This type of insurance provides coverage of, heavens forbid, up to 1 million in coverage. Think about it! You don't want to pony up that kind of cash, if you cause a kerfuffle. And there you go. It's like a safety blanket wrapped around you, protecting you from all the financial storms life might throw. Take a spin though your insurance policies, and you might just find how important it is to understand personal liability insurance.
Determining How Much Liability Insurance You Need
Balancing on the tightrope of financial security, determining how much liability insurance you need is not something you can leave to a simple toss of a coin. It's a complex puzzle, with high stakes, where a wrong move can, before you could say Jack Robinson, land you in hot water with a hefty lawsuit or property damage claim. With the sheer unpredictability of life, insurance serves as an umbrella – offering shade in the face of rainstorms of misfortune, from unexpected bodily injury to personal property damage. Before starting your adventure into the labyrinth of insurance, it's jaw-dropping to note the factors that play a pivotal role like the values of your personal assets, potential medical expenses, and even your credit score. You wouldn't want the cart before the horse; having these lined up can bring to light the importance of striking a balance in the amount of coverage required.
Most insurance experts tie in your homeowners or renters insurance policy to the general liability umbrella insurance. This way, in the blink of an eye, your insurance company steps up to help protect your assets, providing coverage beyond the limits you initially had. Spare a fleeting glance at the following key points that might guide your decision-making:
Sight of a lawsuit for personal injury on your property might make you break out in a cold sweat. But with a sound liability policy, you can breathe easy as it often covers legal costs and might even soften the blow of financial pain and suffering.

Condo or small business owner? A higher amount of coverage may be needed to cover associated risks. One man's meat is another man's poison but a heart-to-heart chat with your insurance agent can help determine the right amount of coverage.

Also consider an umbrella policy. It swoops in when the maximum coverage limit of your homeowner's insurance is reached – a valuable safety net.

Be on the lookout for what your policy does not cover – exclusions could leave you in a bind. An ounce of prevention is worth a pound of cure, so check with your agent to make sure you're adequately covered.
Remember, each policy contains specific terms and conditions, and coverage may vary from state to state, so don't throw caution to the wind. As the saying goes, you may not be able to predict the future but with the right insurance in place, you might just be able to face it.
Step-by-Step Guide to Buying Personal Liability Insurance
Well now, gather 'round folks, let's dive into a handy-dandy, step-by-step guide to buying personal liability insurance. Personal liability insurance, just in case you caught the boat, is a type of coverage that can come to your rescue when you need to pay for somebody else's medical bills or property damage. The catch is – you had a hand in causing this damage. Picture this – a neighborhood kid throws a ball, shattering your glass window, or perhaps, you unknowingly hosted a fiesta under that dead tree in your backyard, that went timber and caused injury. Talk about throwing a spanner in the works, eh? That's where this savior policy steps in. It is often included in homeowners insurance policies, but also provides coverage for events outside your home too.
First things first, you need to figure out how coverage could help in your particular situation. Are you living in a high crime rate area or have a high net worth? Are you worried someone could be injured on your property? Members of your family can also cause damage that this policy covers. Check your existing home insurance policy – personal liability coverage is typically included, but you might need additional coverage. Yeap, that's a kicker! Next up, you might want to reach out to different insurers to check their home insurance rates or get expert advice on a policy that matches your needs. Your policy may include medical payments to others and could also provide for pain and suffering the injured party experienced. Keep in mind, liability insurance can also reflect a boost in premium. More comprehensive coverage equals a heftier price tag.
Here's something else to chew on, limited liability may not be enough, especially if you're held legally responsible for an expense beyond the limit of your coverage. Yowza! In such instances, your assets could be at risk. Now, remember, this guide's purpose is to offer a leg-up- you still need to do your homework! The best advice is always tailored to the individual. Remember, insurance is essential for financial protection and just as you have home insurance to guard your property, personal liability insurance is there to protect you and members of your household against claims or lawsuits. So, whether you forgot to leash your dog and it caused damage at your neighbor's home in the U.S. or overseas, personal liability insurance covers it. Understand what type of personal liability your property insurance covers and what won't be covered by personal liability; for example, intentional injury or property damage usually doesn't make the cut.
And finally, remember, all policies aren't created equal. Scrutinize the fine print, know what types of insurance coverage are available, and make sure you're adequately protected. After all, it's better to have it and not need it than need it and not have it, right folks?
Factors Influencing the Cost of Liability Insurance
Well then, let's remember that the cost of liability insurance does not come out of the blue. Oh no, if only it were that simple! There's a laundry list of factors influencing the cost to wrap our heads around. One, you'll need to consider the scope of your liability insurance coverage; the more expensive it is, the steeper your pocket will be hit. Personal liability policy is a classic example: covering a broad range of personal liability claims, such as damage caused to others or when someone is injured at your humble abode, it may carry a hefty price tag. Besides, medical payment coverage might also ratchet up the cost. With the importance of insurance that protects against unforeseen eventualities, it might get tempting to scoop up every coverage under the sun, but remember – broader coverage may also lead to higher premiums.
Aw shucks, and that's not all! Now let's chew the fat about the condition of your property. Imagine you knew the tree in your backyard was dead, but did nothing about it till it fell and damaged your neighbor's property. Your insurance company won't turn a blind eye to such negligence, and you may not be covered. Your homeowners policy may thus see higher premiums if your property is seen as riskier. State insurance regulations too could influence the cost. As every cloud has a silver lining, you might end up with a policy that covers more for the same price if you live in a state with more favorable insurance laws.
In short, the cost of liability insurance is a tricky ball game, influenced by a medley of factors. From the type and extent of coverage to the condition of your property and the state where you reside, all these play vital roles in the final cost of your insurance.  Don't forget! The secret to navigating this maze is due diligence and informed decision-making. Be sure to pay heed to these factors next time you shop for liability insurance. 
Conclusion
In conclusion, the concept of insurance protects individuals and entities from unpredictable risks and financial losses, offering a safety net in times of crisis. This principle was clearly demonstrated in a recent example involving a dead tree. The homeowner knew the tree was dead but procrastinated in its removal, potentially posing a risk to both property and lives. When a storm eventually caused the tree to fall, causing significant property damage, it was the insurance coverage that came to his rescue. It covered the repair costs, underlining the importance of having such protection plans. Without insurance, the homeowner would have had to bear the hefty repair costs entirely on their own. This instance not only underscores how insurance protects us in unforeseen circumstances but also emphasizes the need to act proactively on known risks. It serves as a reminder that while insurance provides financial security, awareness and prompt action on issues such as knowing when a tree is dead are equally critical in minimizing potential risks and damages.
FAQ's:
Q1. What is personal liability insurance and how does it protect me?
A1. Personal liability insurance is a type of insurance that provides financial protection in the event that you are found legally responsible for an accident or injury. It protects you by covering the costs of legal fees, medical bills, and other damages that you may be liable for.
Q2. What should I consider when buying personal liability insurance?
A2. When buying personal liability insurance, it is important to consider the type of coverage you need, the amount of coverage you need, and the cost of the policy. Additionally, you should make sure you understand the terms and conditions of the policy and any exclusions that may apply.
Q3. What happens if I don't have personal liability insurance?
A3. If you don't have personal liability insurance, you may be held personally responsible for any damages or injuries that you are found legally liable for. This could include paying for legal fees, medical bills, and other damages out of pocket.
Q4. How do I know if I need personal liability insurance?
A4. You may need personal liability insurance if you own property, have a business, or engage in activities that could result in someone being injured or property being damaged. It is important to consider the risks associated with your activities and determine if personal liability insurance is necessary.
Q5. What is an example of when personal liability insurance would be useful?
A5. Personal liability insurance would be useful if you knew the tree in your yard was dead and it fell on your neighbor's house. In this case, your personal liability insurance would cover the costs of any damages or injuries that you are found legally liable for.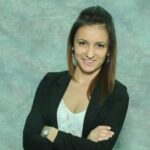 Sanela is a seasoned insurance expert with over 10 years of experience in the industry. Holding the title of Chief Insurance Analyst, he has a deep understanding of policy intricacies and market trends. Sanela's passion lies in educating consumers about smart insurance choices, and he's delighted to share his insights.