Introducing Motorcycle Insurance: The Need and Importance
Well, folks, there's no two ways about it. If you're getting ready to saddle up and ride the open road on your motorcycle, you've gotta be savvy about motorcycle insurance. Some might say, "Well, isn't it just like car insurance?" Sure, there are similarities, but don't be fooled! Buying motorcycle insurance is a solo ride that's full of twists and turns, even for seasoned riders. Every rider, newbie or old hand, must have a solid understanding of what kind of safety net they're jumping into. Liability insurance, comprehensive coverage, collision coverage, personal injury protection – it sounds like a mouthful, but each of these is a vital spoke in the wheel. Buckle up for the lowdown on why you need motorcycle insurance. 
For starters, let's deal with the elephant in the room. Yes, it can be a tad more expensive to insure a motorcycle than driving a car, but don't overlook the long-term perks. In the blink of an eye, you could land face-first in a pricey mishap like a gear grinding crash or a sneaky motorcycle theft. That's where your knight in shining armor, your insurance coverage steps in! It can help pay for those unexpected costs, from gulp-worthy medical bills to repairs for your prized two-wheeler. Plus, who's at fault varies by state and can make a huge difference in the event of an accident. Some states require proof of insurance before you can even get a motorcycle license. So, skipping on motorcycle insurance? That's a no-go, buddy. Need a guide to buying motorcycle insurance? Look no further. When you're looking for coverage, shop around, weigh up different insurance companies and, sure as heck, don't forget to ask your insurance agent about any potential discounts that could save you a pretty penny. Every penny saved is a penny earned, right? 
Understanding Motorcycle Insurance: Coverage and Types
Well, let's break it down shall we? As a future motorcycle owner, you need to be aware of motorcycle insurance – you can think of it as your safety net. Say you're new to riding, just bought a gleaming touring bike from the nearest dealership, and you're ready to hit the open road. But whoa, hold your horses! You can't just jump on your motorcycle immediately and roar off into the sunset. It's not just about choosing the right motorcycle insurance, it's about understanding what it protects you against. Basically, there are a couple of must-haves when it comes to buying insurance for your motorcycle, and those are liability coverage and underinsured motorist coverage. Liability coverage saves your bacon if you cause an accident, and it covers damage to property and medical payments for the other person involved. Underinsured motorist coverage, on the other hand, comes into play when someone hits you and their insurance ain't cutting it. Taking a spin without these types can leave you up the creek without a paddle.  
Now, finding the right coverage can feel like going round in circles with all the different insurance policies available. Firstly, if you're in the process of buying a used motorcycle, your insurance quote may differ compared to new riders buying a new motorcycle, often with higher insurance rates. Here are a couple of types of coverage you might want to consider, if you want your motorcycle insurance policy to fit like a glove: comprehensive motorcycle insurance, medical coverage, and property damage. A good motorcycle insurance policy not only covers your medical expenses and pays for damages to your bike, but it also helps cover medical expenses of others if you're at fault in an accident. And while motorcycle insurance is required by law, just bear in mind that the type of motorcycle, such as a race bike, or even the state of your motorcycle's safety features like the Motorcycle Safety Foundation approves, could cause it to cost more to insure. You could snag good insurance deals from an insurance agency or some companies offer deals that could save you money over time, especially without a claim. The key is to balance the insurance premium against the amount of coverage. It's not chasing the cheapest motorcycle insurance, but getting something worth your while that's crucial. Just remember, even if you think you're a good motorcycle rider, don't shirk coverage. It's all part of the package when you buy a motorcycle, mate.
The Costs: How Much Does Motorcycle Insurance Cost
Yikes, the world of motorcycle insurance can seem like a jungle, and the king of the beasts is undoubtedly the cost! It's impossible to put a fixed price tag on motorcycle insurance because it's as unique as riding a motorcycle itself. The insurer takes a whole heap of variables into consideration, from your age, the type of bike you ride, your motorbiking experience, to where you live. Besides, the cost will depend largely on what types of motorcycle insurance you opt for. Your basic liability cover will obviously cost peanuts compared to comprehensive or collision policies! So you bought your dream motorcycle and now you're wondering, "Do I need to buy insurance for it?" In most states, motorcycle insurance cover is not just a nice-to-have but a legal necessity, similar to auto insurance for cars. A valid motorcycle endorsement usually forms part of the motorcycle insurance requirements. Gee whiz, riding a motorcycle without insurance may land you in a serious pickle! 
Here's a quick-fire list of factors to consider when determining how much you might end up dishing out:    
Your driving history (The cleaner, the cheaper!)    

The motorcycle's value (The pricier, the higher the premiums!)    

Where you live (City dwellers, beware!)    

Your age and gender (Sorry, gents, but you usually pay higher premiums!)    

The type of motorbike insurance you choose 
Motorcycle insurance protects not only your bike but also your wallet from certain types of damages. But remember, buying your motorcycle is like adopting a pet – the costs don't stop at the purchase. So you need to make sure you leave room in your budget for good ol' vehicle insurance as well. Take it from me, though, you can't put a price on peace of mind. Invest in solid motorcycle insurance and hit the road with confidence, pals! Trust me, it's worth more than a penny for your thoughts.
Factors Influencing the Cost of Motorcycle Insurance
Oh boy! Buckle up, because there's a lot that goes into determining how much you'll be shelling out to get motorcycle insurance. First off, we can't ignore the elephant in the room. That is, your personal profile. It's no secret that age, occupation, and credit score can all weigh in on the final price tag. Now, let's not forget the cherry on top: your driving record! This factor can't be overlooked – having a clean slate with no prior accidents or violations guarantees a lower premium. On the other hand, a checkered past on the road could have you paying an arm and a leg.
Taking a U-turn, another significant factor that can send your insurance premiums into the stratosphere is your beloved motorbike itself. Expensive, high-performance bikes are found to be a catnip for thefts and thus, the companies don't shy away from hiking up the fees. With these power-packed beasts, god forbid, if accidents happen, they result in higher repair costs, hence the increased premiums. 
Make no mistake, the list further extends to:  
Where you live: Urban areas with higher traffic density might see loftier premiums.

Storage and Security measures: A well-secured bike in a decent garage would be given a thumbs up.

How frequently you're on the road: Less saddle time might just earn you brownie points for lower rates.
All in all, it's a complex cocktail of many moving parts and knowing what influences the cost can help you steer clear of the pitfalls. So, hit the road and ride on, but remember – insurance isn't just a piece of paper, it's peace of mind.
Guide to Buying Motorcycle Insurance: Finding Good Insurance Companies
Alright folks, let's dive right into this. Purchasing motorcycle insurance can be just about as fun as pulling teeth, but it's an important task that can't be swept under the rug. Finding a good insurance company, though, sounds tricky; it's like looking for a needle in a haystack. But hold on, don't fret, it isn't as tough as it looks. Truth be told, there are numerous fantastic companies out there – it's just that you've got to know where to look. Let's get the ball rolling so you can get motorcycle insurance that perfectly suits you. You've got to remember this, chums – quality is key, and not all motorcycle insurance companies are created equal. Some folks might try to lure you in with sweet talk and promises of low premiums, but don't let them pull the wool over your eyes. Little did they know, you're onto them. It's worth shelling out a bit extra for a company with glowing reviews and a reputation that's squeaky clean. You'll want to keep an eye out for companies known for their top-notch customer service, brisk claim processing speed, and a habit of standing by their policies. And, believe me, there's nothing beats peace of mind knowing you're covered when the rubber hits the road!
Useful Tips: How to Get a Discount on Motorcycle Insurance
Whoa there, hold your horses! Before you get motorcycle insurance and go tearing up the open road, there are a couple of tips and tricks to get you a discount and save you a few pretty pennies. Now don't think it's rocket science, anybody can do it! All it takes is poetry in motion, well, sorta, a bit of common sense and some strategic thinking. Most folks assume they're stuck with whatever quote they're given but, don't get fooled now, it's our job to be as savvy as a fox when it comes to saving some hard-earned cash. Firstly, it's all about taking proactive steps and being a bit of a smarty pants. One can enlist for a motorcycle training course, and hit two birds with one stone – learn a few driving skills and reduce the insurance premium. Secondly, the type of motorcycle you've got revving up in your garage can greatly impact your insurance cost. A high-performance beauty or a custom-built dream is going to set you back more than a good old cruiser. 
You see, it's fair enough – the safety aspects, potential for reckless driving and cost of repairs all play a significant role here. Also  Ensuring you've got the top-notch anti-theft gear in place – think high quality alarms and immobilizer, can attract discounts.
Keeping your driving record as squeaky clean as a whistle means lower risk and hence, lesser premium.

Bundling up insurance – if you blend multiple insurances together like a car, house etc., you might be able to crack a sweeter deal. 
Dang it! There you have it. Try these tips and you might find your wallet feeling a touch heavier. Now, let's get you out on the road, preferably with a bit more change in your pocket.
Making a Purchase: Steps to Buy Insurance Immediately from a Motorcycle Insurance Agent.
Strike while the iron is hot, folks – getting immediate motorcycle insurance is easier than falling off a log. So, you've found the perfect two-wheeler and can't wait to hit the open road. But hold your horses, there's still one important thing to take care of: getting motorcycle insurance immediately from a trusty agent. It's not rocket science, quite contrary actually, it's as easy as pie – just a few steps you need to tread carefully. You see, insurance, much like salt in cooking, won't take center stage in your motorcycling life, but without it, you could end up in a pickle. First, you gotta start with the basics. It's a good idea to check with your current insurance provider, as they might offer motorcycle insurance. This can be convenient and could potentially save you a few bucks. But if that's not the case, don't fret, there're plenty of fish in the sea! Opt for an agent that specializes in motorcycle insurance – remember, it's no use crying over spilt milk if you end up with a policy unfit for a biker. Then, detail the specifics of your motorcycle, including its make, model, and year, as well as your personal information. Now step on the gas and apply for the quotes. Easier done than said, right? Rev up your decision-making engine, weigh your options, and – voila! – you'll have signed on the dotted line in no time. But remember, don't forget to read the fine print – it's not all moonlight and roses, but if you are careful, you will be covered. Life, like motorcycling, is a bumpy road sometimes, but that's what motorcycle insurance is for, after all. Let the good times roll, and remember, safety first!
Conclusion
In conclusion, owning a motorcycle is a thrilling experience, yet it carries an amount of risk that needs attention and mitigation. Therefore, it's essential to get motorcycle insurance, which serves as a safety net, providing financial coverage for unexpected events. This insurance is not only a legal requirement in many jurisdictions, but it also brings peace of mind to riders, knowing they're protected. From potential collisions to theft and damage, motorcycle insurance covers a broad array of scenarios that bikers may encounter. Investing in this insurance ensures your fascinating adventure doesn't bring along financial burdens due to unforeseen incidents. It allows you to enjoy your ride to the fullest, with the knowledge that your interests are safeguarded. Besides, it also protects you against liability claims in case you are involved in an accident causing harm to others. Therefore, every biker, regardless of how experienced or cautious they are, should get motorcycle insurance as it provides comprehensive protection. It's a small price to pay for the vast amount of security and mental ease it offers, allowing you to indulge in your passion freely. Thus, motorcycle insurance isn't a choice, but a necessity for every motorbike owner, forming an integral part of responsible and secure biking.
FAQ's:
Q1. How do I get motorcycle insurance?
A1. To get motorcycle insurance, you need to contact an insurance provider and provide them with information about your motorcycle and your driving history.
Q2. What information do I need to get motorcycle insurance?
A2. To get motorcycle insurance, you will need to provide information about your motorcycle, such as its make, model, and year, as well as your driving history.
Q3. What type of coverage do I need for motorcycle insurance?
A3. The type of coverage you need for motorcycle insurance will depend on your individual needs and the type of motorcycle you have. Generally, you will need liability coverage, collision coverage, and comprehensive coverage.
Q4. How much does motorcycle insurance cost?
A4. The cost of motorcycle insurance will vary depending on the type of coverage you choose and the type of motorcycle you have. Generally, motorcycle insurance is more affordable than car insurance.
Q5. What discounts are available for motorcycle insurance?
A5. Many insurance providers offer discounts for motorcycle insurance, such as discounts for safety courses, multi-policy discounts, and discounts for good driving records.
Q6. What is the best motorcycle insurance?
A6. The best motorcycle insurance will depend on your individual needs and the type of motorcycle you have. It is important to compare different insurance providers to find the best coverage and price for your needs.
Q7. How do I compare motorcycle insurance quotes?
A7. To compare motorcycle insurance quotes, you can contact different insurance providers and ask for quotes. You can also use online comparison tools to compare quotes from different providers.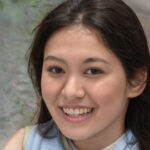 Khubon has been guiding clients through the complexities of various insurance policies. With his vast knowledge and hands-on experience, Khubon is dedicated to helping individuals and businesses make informed insurance decisions. Through this site, she shares valuable insights and expertise to demystify the world of insurance for readers.