If you own a boat, it is essential to have boat insurance coverage to protect your investment and ensure your safety on the water. In this article, we'll discuss the various types of boat insurance, factors affecting the cost, and how to find the best policy for your needs.
Types of Boat Insurance Coverage
Boat insurance policies come in various forms, tailored to meet the unique needs of different boat owners. Some typical boat insurance coverage types include:
Liability Coverage
Liability insurance is a crucial component of any boat insurance policy. Boat liability coverage protects the boater if they are found to be at fault for an accident that causes injuries to others or property damage. This type of insurance also covers legal fees if a lawsuit arises from the incident.
Physical Damage Coverage
Physical damage coverage is another essential component of boat insurance policies. This type of coveragehelps to repair or replace your boat if it is damaged by a covered peril, such as fire, theft, or collision. Physical damage coverage may be offered at an actual cash value basis or a replacement cost basis, depending on the insurer.
Additional Coverage Options
Insurance companies may offer additional coverage options to ensure that your boat insurance policy is comprehensive. These options may include coverage for your boat trailer, medical payments, and personal effects. It is essential to discuss your specific needs with an insurance agent to determine the most suitable type of coverage for your boat.
Boat Insurance Cost and Discounts
The cost of boat insurance can vary depending on a wide range of factors. In this section, we'll discuss how boat insurance costs are determined and ways to save on your premiums.
Factors Affecting Boat Insurance Cost
Several factors may influence the cost of your boat insurance coverage, such as the type of boat, its age and value, where you use your boat, and your boating experience. In addition, some insurance companies consider your auto and homeowners insurance claims history when determining your premiums. The level of coverage you choose will also affect your insurance costs.
How to Get Boat Insurance Discounts
There are various ways to reduce the cost of your boat insurance coverage. Some insurers offer discounts for completing boating safety courses, installing safety equipment, and maintaining a clean claims history. Additionally, bundling your boat insurance with other policies, such as auto or homeowners insurance, may result in additional savings.
Comparing Boat Insurance Policies
When shopping for boat insurance, it is essential to compare different policies to find the best coverage and rates for your needs. Keep in mind that the cheapest policy may not provide the most comprehensive coverage. Working with an insurance agent can help make this process more manageable and ensure that all your concerns are addressed.
Do You Need Boat Insurance?
Boat insurance isn't mandatory in every state, but there are several reasons why boat insurance is essential for boat owners.
Boat Insurance Requirements by State
Some states require boat owners to carry liability insurance, while others do not. It is essential to familiarize yourself with your state's regulations to make sure you comply.
Homeowners Insurance vs. Boat Insurance
While some homeowners' insurance policies may offer limited coverage for smaller watercraft, separate boat insurance policies often provide the most comprehensive coverage for larger boats. It is crucial to understand the limitations of your homeowner's policy and consider purchasing additional boat insurance if necessary.
Importance of Boat Insurance for Boat Owners
Regardless of whether it's required by law or not, boat insurance is vital for boat owners to protect their investments and ensure financial security in the event of an accident or loss. It also helps cover your liability if you cause property damage or injuries to others while operating your boat.
Filing a Boat Insurance Claim
If you experience a loss or damage to your boat, it is essential to know how to file a claim with your insurer and what to expect during the process.
When to File a Boat Insurance Claim
If your boat is damaged, stolen, or involved in an accident, it is essential to file a boat insurance claim as soon as possible. It's important to notify your insurer promptly to ensure a smooth claims process and avoid any potential complications.
What to Expect During the Claims Process
During the claims process, your insurer may require documentation of the incident, such as photographs, police reports, or witness statements. You will likely be assigned a claims adjuster, who will assess the damage and help determine the settlement amount. Be prepared to provide information about the incident, the value of your boat, and any repairs needed.
Settling a Boat Insurance Claim
Once your claim is processed, your insurer will determine the appropriate settlement, based on your coverage limits and the actual cash value or replacement cost of your boat. It is essential to review your settlement and ask any questions you may have before accepting the offer.
Shopping for Boat Insurance
Finding the right boat insurance policy can be a daunting task, but with proper guidance and research, you can secure the best coverage for your needs.
Choosing the Right Boat Insurance Policy
Understanding your boating needs and the different types of boat insurance coverage is crucial in finding the right policy. Work with an insurance agent, and be upfront about your boat usage, storage location, and value to ensure you receive appropriate coverage.
Working with an Insurance Agent
An insurance agent can help you navigate the complexities of boat insurance by providing expert advice and helping you compare various policies. They can also assist in securing discounts and ensuring you have the most comprehensive coverage possible.
Tips for Shopping for Boat Insurance
When shopping for boat insurance, take the time to research different insurance companies, compare quotes, and read customer reviews. Consider working with an insurance agent, maintaining a clean claims record, and completing boating safety courses to secure the best coverage and rates.
Q: What does boat insurance cover?
A: Boat insurance typically covers damage to the boat itself, as well as liability coverage for injuries or property damage caused by the boat owner. This may include repair or replacement costs, bodily injury, and property damage, among other things. Some insurance policies also cover theft, vandalism, and damage caused by natural disasters.
Q: How do I get boat insurance?
A: To get boat insurance, you can start by researching various marine insurance companies and their offered policies. Get quotes from different companies, compare the coverage and pricing, then choose the one that suits your needs. You may also want to consult with an insurance agent specializing in marine insurance to help you find the best coverage for your specific situation.
Q: Can homeowners or auto insurance cover my boat?
A: Homeowners insurance may provide limited coverage for boats, usually only for smaller and less expensive ones. However, it typically doesn't provide full coverage like a dedicated boat insurance policy would. Auto insurance, on the other hand, does not cover boats at all. It is essential to purchase a separate boat insurance policy for adequate protection.
Q: Are there any boat insurance discounts available?
A: Yes, there are often discounts available for boat insurance policies, such as multi-policy discounts, boating safety courses, good driving record, and anti-theft devices. Contact your insurance provider or agent to inquire about specific discounts they may offer.
Q: How does boat insurance work?
A: Boat insurance works similarly to other insurance policies like auto and homeowners insurance. Once you purchase a policy, you'll pay a premium based on the coverage you choose, the value of the boat, and other factors. In case of a covered event that leads to boat damage or liability, the insurance provider will help cover the expenses, subject to your policy's deductible and coverage limits.
Q: What are the basic boat insurance requirements?
A: Boat insurance requirements vary by state and the type of boat you own. Some states mandate liability coverage, while others have no specific requirements. If you're financing your boat or using it in a marina, they may also require proof of insurance with specific coverage limits. It's essential to research and comply with your local regulations and requirements.
Q: What additional coverage options can I include in my boat insurance policy?
A: Some optional coverages you can add to your boat insurance policy include trailer coverage, towing and roadside assistance for watercraft, personal effects coverage, and fishing equipment coverage. It's essential to review your policy and discuss available options with your insurance agent to ensure you have the coverage you need.
Q: How much does boat insurance cost?
A: The cost of boat insurance varies depending on several factors, such as the type and value of the boat, the location where it's used, your own boating experience, and selected coverage options. To get an accurate estimate, it's essential to get quotes from multiple insurance providers and compare their coverage and pricing.
Q: What is not covered by boat insurance?
A: Boat insurance doesn't cover everything, such as normal wear and tear, damage caused by animals or insects, and damage due to neglect or lack of maintenance. Exclusions may vary based on your specific policy, so it's important to carefully review your coverage and discuss any concerns with your insurance agent.
Q: How can I determine the amount of boat insurance coverage I need?
A: To determine the right amount of boat insurance coverage, consider factors like the value of your boat, potential liability risks, and your desired amount of protection. You may want to consult with an insurance agent specializing in marine insurance to help determine the specific coverage that suits your needs and situation best.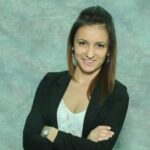 Sanela is a seasoned insurance expert with over 10 years of experience in the industry. Holding the title of Chief Insurance Analyst, he has a deep understanding of policy intricacies and market trends. Sanela's passion lies in educating consumers about smart insurance choices, and he's delighted to share his insights.