Understanding Aviation Insurance Basics
Hold onto your hats now, folks! Are you ready to take a deep dive and get your feet wet in the basics of aviation insurance? It's no piece of cake, but let's break it down together.
Oh boy! The world of aviation insurance can seem like a giant jigsaw puzzle. But don't worry, you're in good company. The first thing to know is that it falls into two basic categories:
Q1. What type of insurance do pilots and aircraft owners need?
A1. Pilots and aircraft owners need to own hull coverage and liability insurance to cover their insurance needs when flying an aircraft.
Q2. How much insurance do I need to cover my aircraft?
A2. The amount of insurance you need to cover your aircraft will depend on the type of aircraft and the activities you plan to use it for. You may want to consider an open pilot warranty or a lender's aircraft's insurance policy.
Q3. Can I get insurance to cover one passenger?
A3. Yes, you may be able to get insurance to cover one passenger, depending on the type of aircraft and the activities you plan to use it for.
Q4. How do I find an insurance provider in the specialized aviation industry?
A4. You may find an insurance provider in the specialized aviation industry by researching online or asking other aircraft owners for recommendations.
Q5. Do I need to get financing for my aircraft's insurance?
A5. Depending on the type of insurance you need, you may need to get financing for your aircraft's insurance.
Q6. Does aviation insurance exclude charter flights?
A6. Yes, aviation insurance may exclude charter flights, so it is important to check with your underwriters to make sure your policy covers the activities you plan to use your aircraft for.
Q7. What is an open pilot warranty?
A7. An open pilot warranty is a type of insurance that may cover the aircraft and its passengers in the event of an accident or other incident. It may also cover any damage caused by the pilot or aircraft owner.
 Hull insurance and liability insurance. No, the names aren't meant to confuse you, they simply just refer to the different aspects they also cover.
Hull insurance – That's the grand protector of your aircraft itself. Call it your wingman if you will. It covers the whole nine yards; physical damage to the airplane, repair costs, and – heaven forbid – if your beloved bird can't fly anymore, it even covers the "hull" loss of the aircraft!
Liability insurance – Now, this is the big kahuna! This chap provides coverage for damages done to third parties due to your aircraft. Like, say if your plane lost an engine and it dropped in somebody's backyard BBQ party! Oops! Yikes!
Without a doubt, understanding the basics of aviation insurance is a stepping stone towards safe skies. So, just like you wouldn't get behind the wheel without car insurance, don't take off from the runway without some good ol' aviation insurance. Happy flying, captains!
Importance of Insurance for Unmanned Aircraft Systems
Oh boy! When you think of the unmanned aircraft systems, a.k.a drones, it's easy to let your mind wander off to the high skies, forgetting all about the terra firma. But halt! Before your drone takes off, it's important to protect your investment with the right insurance coverage. The maze of insurance can sure be leviathan! That's where an experienced insurance broker swoops in like an eagle. With their specialized expertise, they can guide you in buying insurance tailored to your needs. Now, you may wonder, "Why on earth do I need aircraft insurance?" It's quite simple, really! Just like your auto insurance covers you in the unfortunate event of an accident, it's no different for drones. And hey, keep in mind, the sky's not the limit! The coverage you may need to run your little fleet safely could range from physical damage coverage to liability coverage and much more. It's not just about getting your drone insured on the policy, it also covers the chance for the company's drone to turn into a total loss payee after an accident. Yikes! Operating an aircraft comes with sizable liability, that's why it's so crucial to have your drone covered under the insurance policy. * Insurance companies use specific calculations to set premiums, factoring in everything from the type of aircraft to the pilot's experience. * The insurance market for drones is still evolving, hence insurance rates may be different for each drone type and use.* Insurance companies may offer different types of coverage: including but not restricted to aircraft hull insurance, liability policies, and even passenger coverage! Hail a taxi drone, anyone?
You see, it's a jungle out there, and the best way to navigate it is by consulting an aviation insurance professional. These experts specialize in understanding FAA regulations, evaluating the stated value vs the market value of your drone, and helping you obtain the right certificate of insurance. And in some cases, your insurer may even want you to be certified to operate an aircraft. Talk about rigorous!
So, next time you're planning to conquer the skies, remember to tie up the loose ends first. Getting the right insurance can protect you from major upset, and it sure beats the potential of getting hit with a deductible bigger than a jumbo jet. So, don't let yourself be liable for damages. Feel free to consult an aviation insurance broker for tailored insurance solutions. Oh, and one last thing, you might still see a company that only deals with traditional aircraft insurance. Worry not, welcome to the specialty club of the insurance world!
Product Liability in Aviation Insurance
Oh boy, wading into the murk of Product Liability in Aviation Insurance can feel like trying to fly through a cloud bank without instruments, but hang on to your propeller hats, folks, we're diving in. It's a jungle out there for pilots, aircraft owners, and those who charter aircraft. You've got your own precious aircraft to worry about, not to mention the bustling airport where that baby takes off and lands. Clearly, selecting the right type of insurance for your flying beast isn't a walk in the park, it's a pivotal decision ridden with complexities.
Diving headfirst into this specialized industry, you've got various facets to mull over. On the one hand, there's hull coverage, dealing with any damage to your own aircraft. Just imagine, you're flying an aircraft, minding your own business, and boom—an errant flock of Canadian geese make for an impromptu meeting and there goes your windscreen. Then there's insurance to cover liability, extending to any damage or injuries suffered by the folks on the ground, and even to one passenger on-board. It goes without saying, getting to grips with your insurance needs is like navigating a minefield! Here are a few points that need to be covered:* Open Pilot Warranty – This means your underwriters have pre-approved certain pilots to fly your aircraft, without needing to notify them each time. Pretty nifty if you ask me!* You may be able to include or exclude according to your needs. Keep an eye out for what's best for you in your policy.* And the amount of insurance—strapping yourself into the pilot's seat, you're probably wondering how much insurance is needed? Well, the lender will typically have a say on the minimum hull and liability coverages.* Tailor-made options: An aircraft's insurance coverage shouldn't be a one size fits all. You may want certain unique elements added, given your particular situation.
It's a juggling act, but with a bit of savvy and some thorough research, you may find the perfect fit. And let's not forget, when it comes to financing your aircraft, the lender will certainly want a solid guarantee on their investment. Insurance, my dear flying friends, is not just a piece of paper—it's peace of mind. So put on your aviator sunglasses and face the turbulence head-on. After all, to quote that old aviation saying, "a smooth sea never made a skilled pilot".
Necessity of Commercial Insurance in the Aviation Industry
Ah, the aviation industry! A fascinating world that dwells above the world we live in. However, it's not all bright sunsets and smooth rides. It's also about anticipating storms and turbulent weather. So, listen up, all you pilot wannabes, aircraft owners and plain old aviation enthusiasts – commercial insurance in the aviation industry is not some fancy frill that you can afford to brush off. It's as vital as the wings on a plane. Specialized industry indeed!Consider this, my friend. You're an aircraft owner, operating a charter at a bustling airport. Now, every time you take to the skies, you're rolling the dice with factors beyond your control. Throw in an unpredictable open pilot warranty or two and bingo, you've got yourself insurance needs as high as the stratosphere! So, you might be left wondering, what exactly do you need to be covered? Well, here's a chewable list:
1. Hull coverage – because your bird's body is as precious as its ability to soar.
2. Insurance to cover when flying an aircraft – you wouldn't drive without insurance, so why fly without it?
3. Protection against a full house – don't get caught off guard by that one passenger whose life takes a sudden nosedive.
But don't take flight just yet. As everything in life, it's never that simple. Cut and dry principles aren't the 'runway' to run on here. You see, underwriters may exclude certain elements or, heavens forbid, deny a claim based on a twist of their fine print. So, it's back to the drawing board for you as the aircraft's insurance is not one-size-fits-all. Depending on the size of your operations, the type of insurance, and much insurance you may need may vary significantly. While you may be able to squeak by with less coverage when it's just you, a friend, and the open skies, a lender may want you to have greater coverage if you've got financing. There's an added twist! With the array of complexities, you may find that commercial insurance in the aviation industry is tricky terrain to navigate. But friends, it's a terrain you'll need to master. Out there in the wild blue yonder, it's all fun and games until it's not – and that's when you'd rather have more protection than wished you had!
Conclusion
The specialized industry of aviation insurance covers specific needs of an aircraft owner, including hull coverage and potential liabilities when flying an aircraft. Underwriters play a crucial role in assessing the risk associated with the different types of activities an aircraft may be involved in, such as charter services or personal use. The aircraft owner may want different types or amounts of coverage depending on the aircraft's use. In establishing an appropriate amount of insurance, significant consideration must be given to the aircraft's function. A plane employed in charter operations at an airport, for example, will have vastly different insurance needs from one that strictly transports one passenger. Still, all parties involved will likely need to be covered. The type of insurance purchased also interacts with financing choices. A lender may require specific insurance to cover the aircraft or even exclude certain usage types depending on the loan's nature. Simultaneously, the owner may find specialized hull coverage necessary to insure the aircraft against physical damage.
An open pilot warranty is a flexible policy choice that aircraft owners may be able to benefit from. It allows any qualified pilot to operate the aircraft without having to name each individual in the policy. Therefore, determining how much insurance is needed can be tailored to individual needs, from the pilot who only flies recreationally to commercial operations at busy airports. Lastly, the aircraft's insurance is a critical part of owning and operating in the aviation world.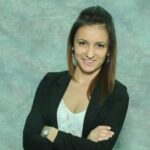 Sanela is a seasoned insurance expert with over 10 years of experience in the industry. Holding the title of Chief Insurance Analyst, he has a deep understanding of policy intricacies and market trends. Sanela's passion lies in educating consumers about smart insurance choices, and he's delighted to share his insights.